We love these Roman Shades in Gate White /Black.  Roman Shades can be very contemporary and don't need to be expensive!  We have some great options that start under $250 per shade which includes linings.  You can also experiment with layering silk drapes over Roman Shades for added depth, contrast and texture.
Flat Roman Shade in Gate Black / White by DrapeStyle.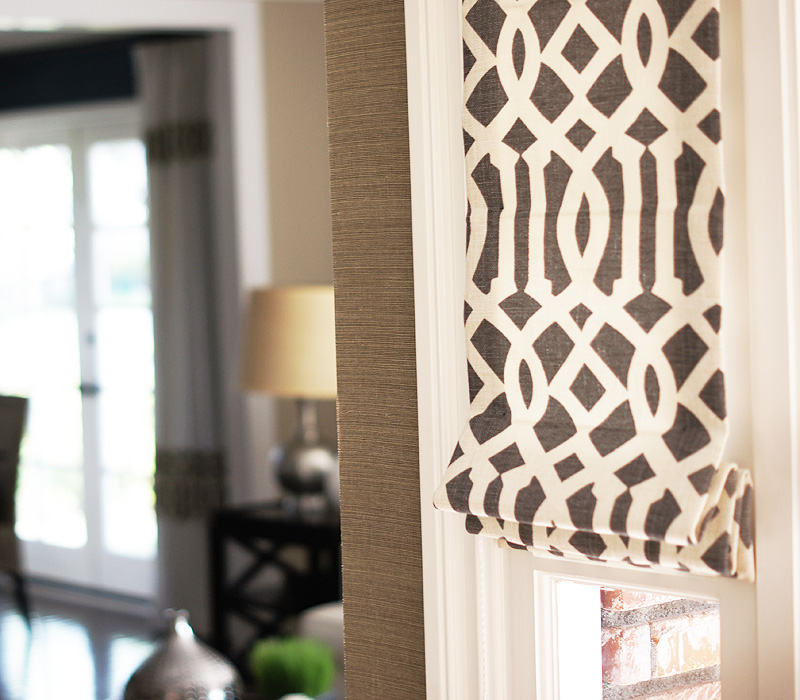 Combining Drapes and Roman Shades, or even Shutters is a great way to add more depth and interest to a window or door.  You can specify that the Roman Shades be "decorative" which will help stretch your budget.  Call one of our Designers, we would love to give you some ideas on how to add Roman Shades to your Home!